We have
finally
loaded all our Africa photos-
hooray!!!
Now, comes the monstrous task of organizing, backing up, and editing-
hooray?
As I was flipping through the images, I noticed this zebra shot. As soon as I saw it, I was reminded of the moment I took the photo. Our truck, Old Morag, had stopped to let a group of these black and white cuties cross the road, and I lined up THE
PERFECT
shot of a zebra's head. My finger was just beginning to push down the shutter when that blasted Morag lurched forward, and a branch obscured my view. ARGH!!!!!!! Oh, the pains a photographer must endure! I was soooo annoyed at the time. Now looking at the ethereal effect the disruption had on the photo, I'm glad it happened...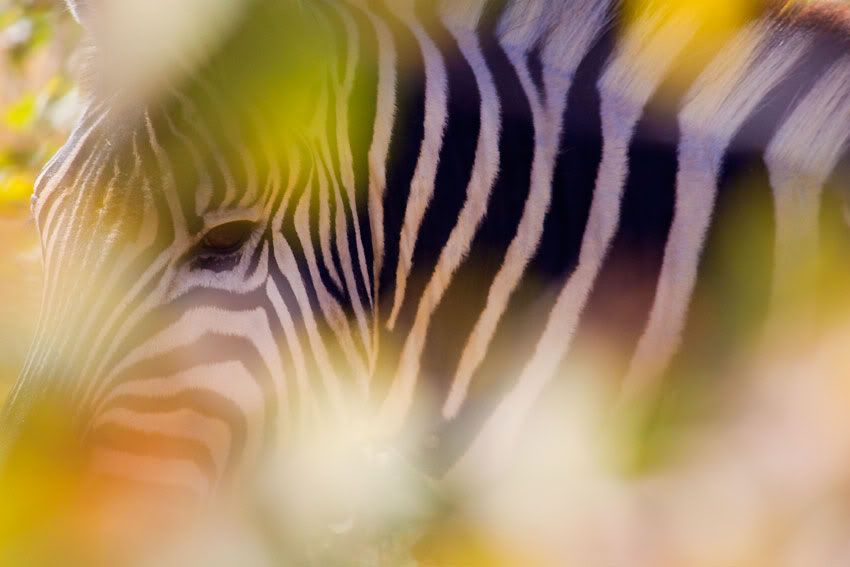 It became clear to me that while we were in Africa that I have just a wee bit of an obsession with zebras. No matter where I pointed my camera, a zebra just somehow ended up in my viewfinder! Funny how that happens=)