It's been a

looong

blogging hiatus... not by choice, but sometimes we get so busy taking pictures, that we don't have time for posting pictures. I'm sorry=(. Really. I promise! I've definitely learned over the past few months that one person

cannot

have two full-time jobs, and maintain their sanity or health... bummer. That being said, there are many more posts to come, and I am so excited to share them, but it may take a little time, as my real job (and the 16 spunky kiddos who depend on me to be ready to impart valuable knowledge each day) take priority.

Thank you

,

thank you

,

thank you

for your

patience

and

continued interest in our little blog

=).
We met up with
Allyson
and
Ella
at Safa Park in early December for some mommy and baby portraits. We had an absolutely
wonderful
time, and really enjoyed getting to know them. During our session we learned that sweet Ella was born very prematurely. Given such a scary and uncertain beginning, newborn portraits were not the first thing on her mommy's mind. Thankfully, Ella is a
strong little cookie
, and despite the many obstacles she faced, she continued to grow and thrive, and is now one healthy and beautiful baby! We were
so honored
to take Ella's first portraits! Get ready for some
serious cuteness
...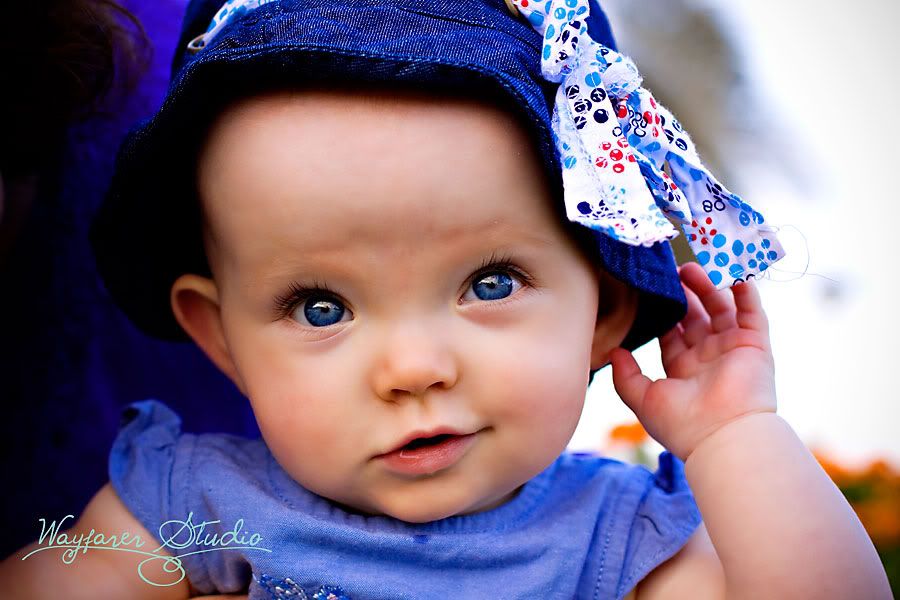 You see what I mean?
SERIOUS cuteness!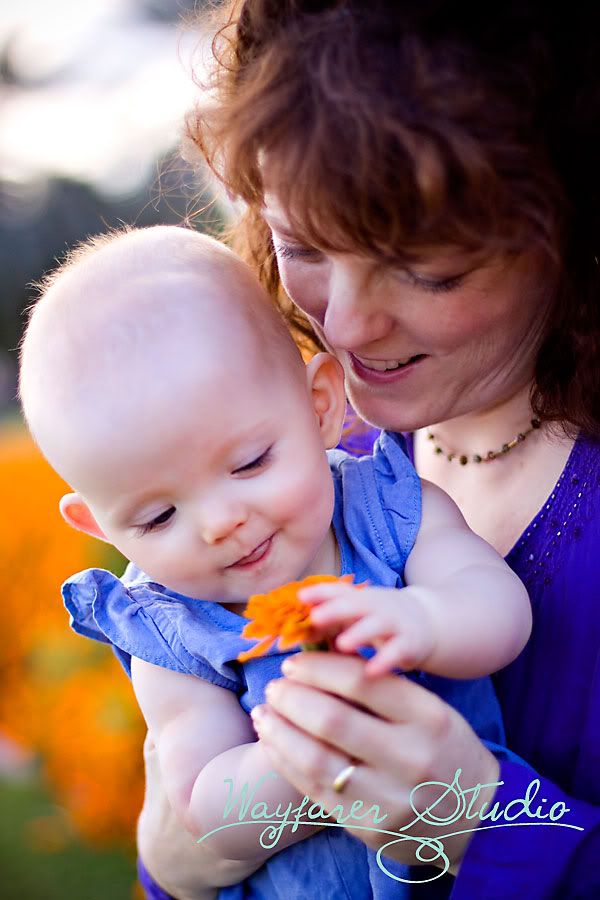 I could just eat her up!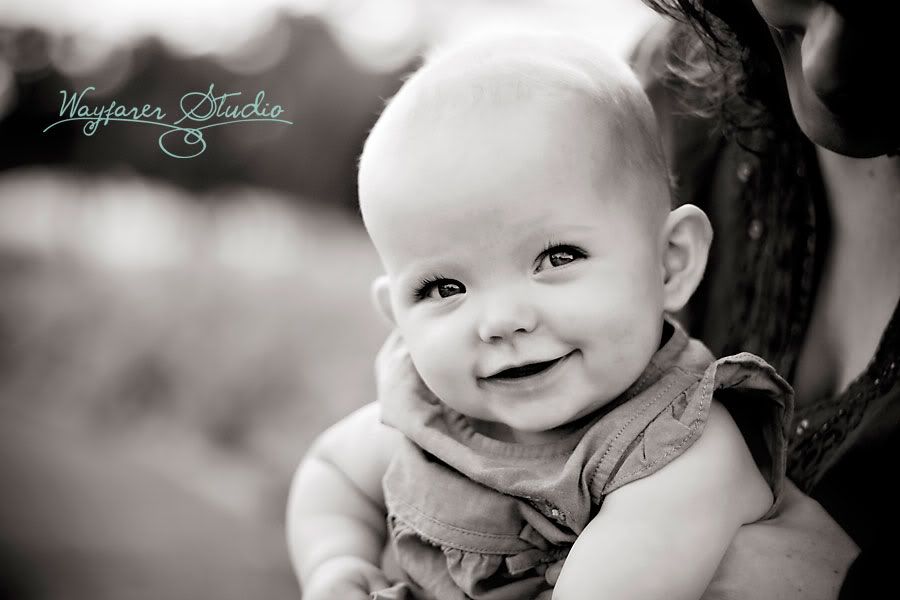 Most of the time, Ella was so calm and gentle. But we captured a prime example of that fiesty spirit we know she has hidden in there...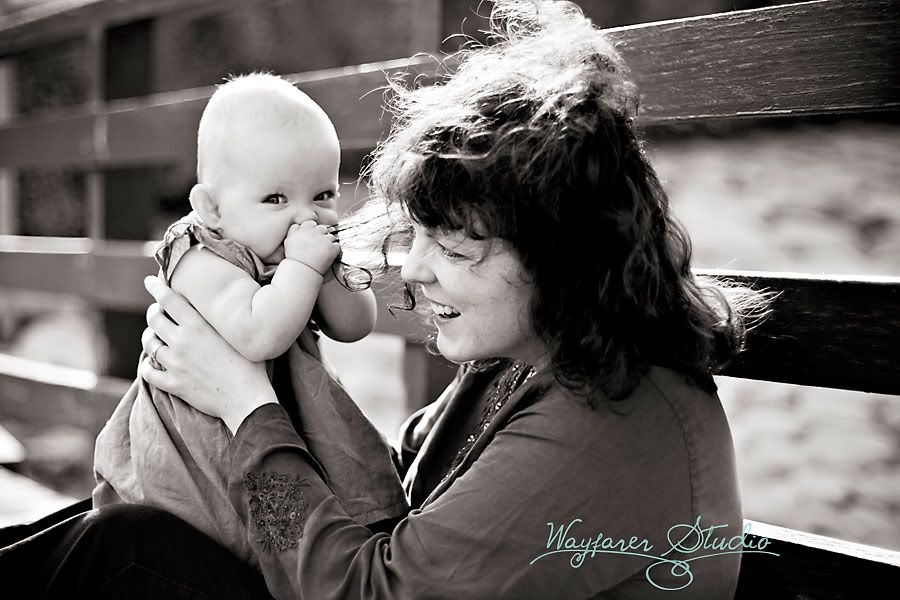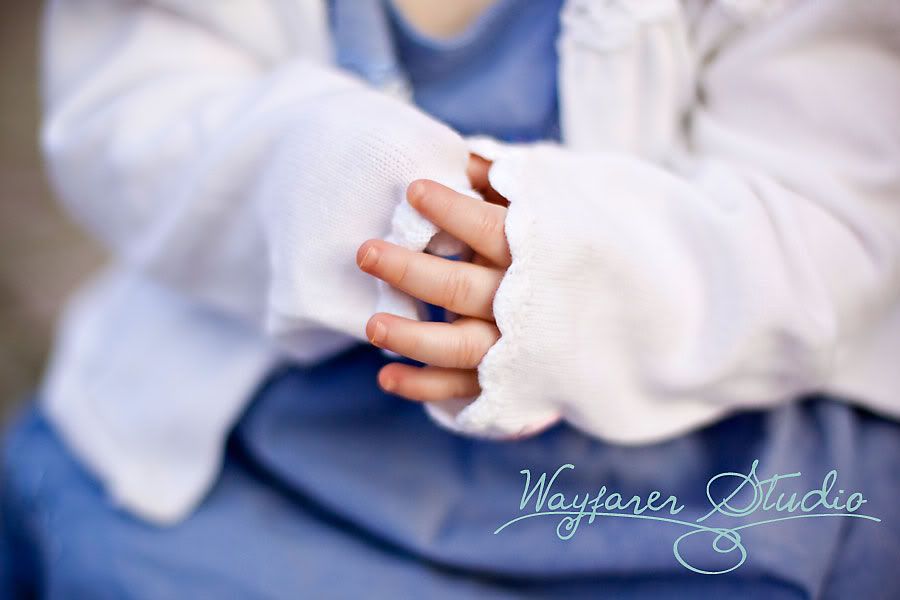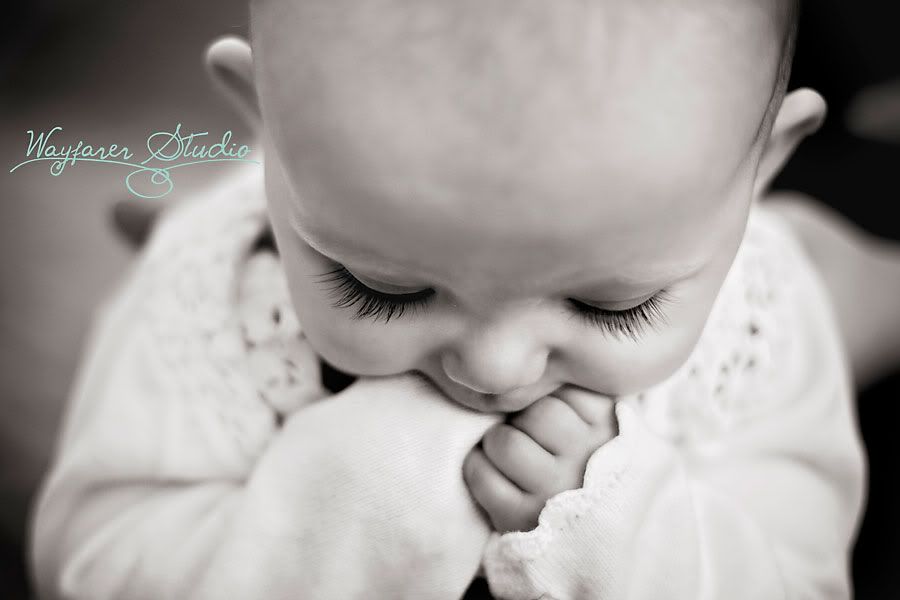 Have you ever seen such
incredible
eyelashes in your life?!?! Neither have I. Cross my heart, I did NOT enhance her lashes.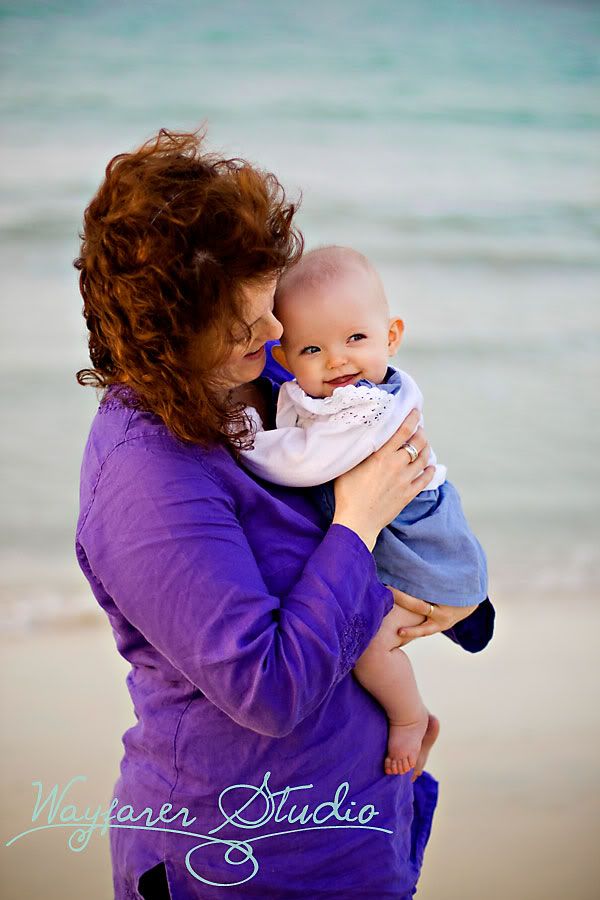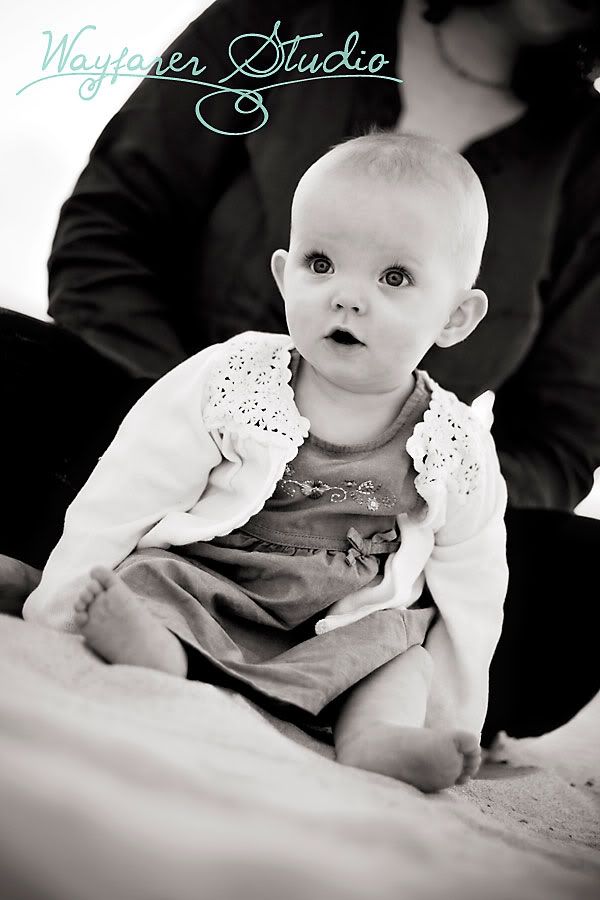 Um... the Gerber baby, perhaps... =)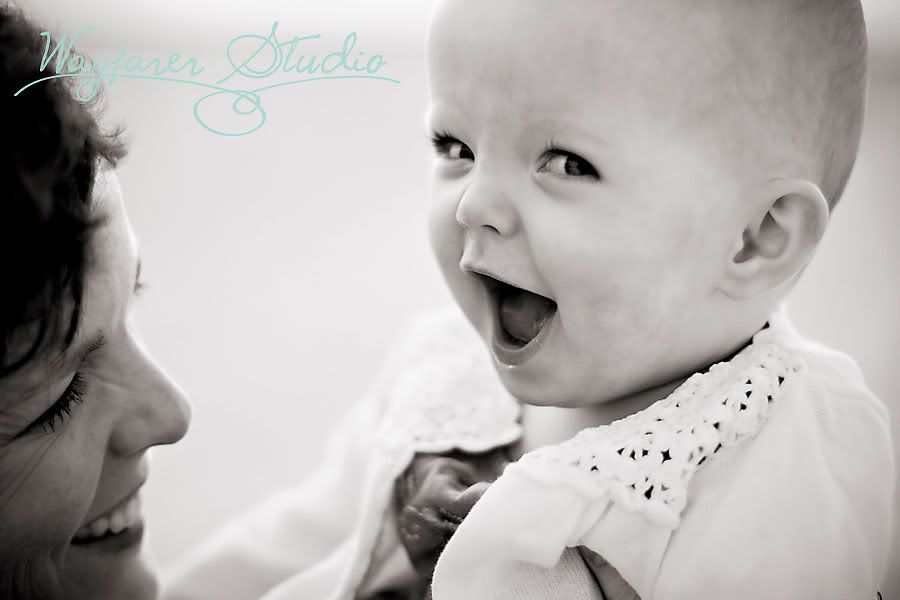 There's that spunky monkey again!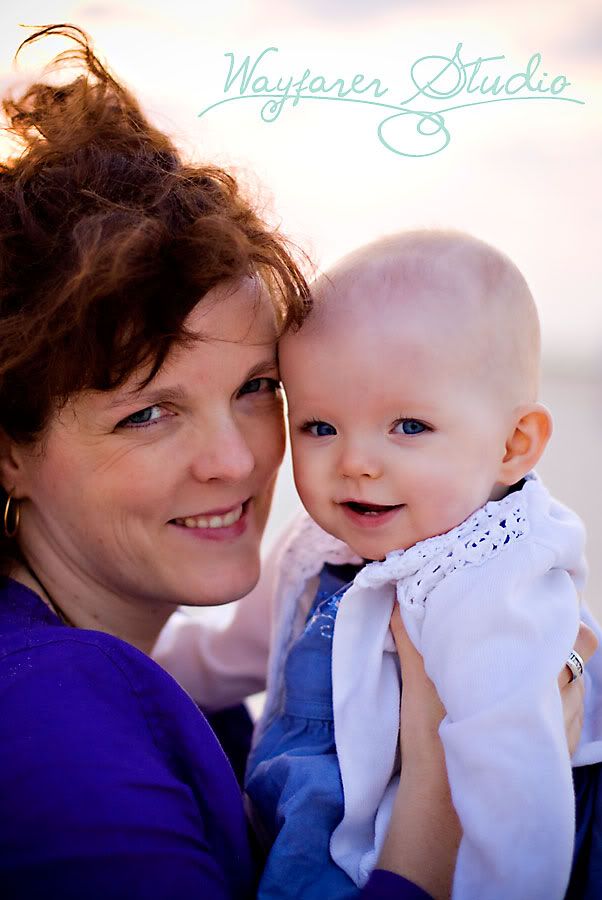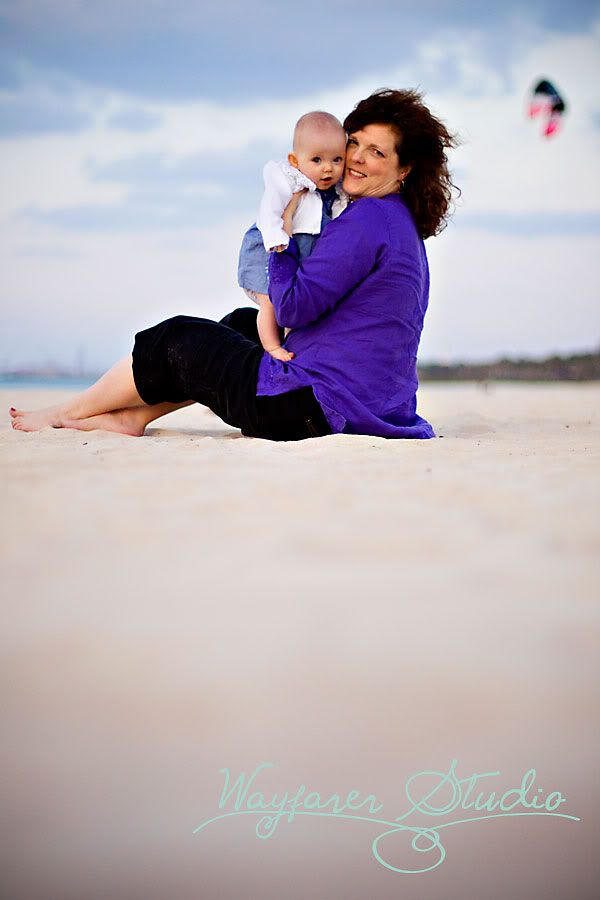 Be on the lookout for more pictures of Allyson and Ella in the coming weeks... we were lucky enough to get to spend another lovely afternoon on the beach with them when
Ella's Nana
was in town to visit=)