I am so elated Isaac went to the arts conference in Qatar this fall because he met these two
amazing
people! I knew Mike and Erin must be fabulous, because Isaac came home talking all about them. I couldn't wait to meet them, so I was thrilled when they e-mailed Isaac to say they were coming to Dubai for a visit. Mike and Erin spent last weekend with us, and to put it simply, we just love 'em! It's always exciting to connect on so many levels with a new friend, but for all 4 of us to be so in sync was just awesome! Mike and Erin live and teach art in Kuwait and Mike is the incredibly talented man (with paintbrush in hand) behind
Squeaky Sneaks
.
Seriously, order a pair, you will
love
them!
Mike whipped up a few new sneaks for Isaac, so we took the sweet couple out for a photo session, in exchange. I've had several ideas for photo poses and sites floating around in my head and Mike and Erin were up for whatever we suggested. They were absolutely adorable the entire time and all too willing to smooch for the camera! Mike LOVED it!!! As we later processed the photos, Isaac commented that it was so encouraging to see another young couple where the husband absolutely adores his wife and isn't afraid to show it... awwww=). Turned me into a big pile of lovey-dovey mush right then and there! But truly, this couple has so much love and respect for one another and it shows- not only in person, but in these images.
Mike and Erin, we can't say enough how happy we are that you came and stayed with us in Dubai! We can't wait to hang out with y'all again!!!
I've been itching to use this old corrugated wall for portraits...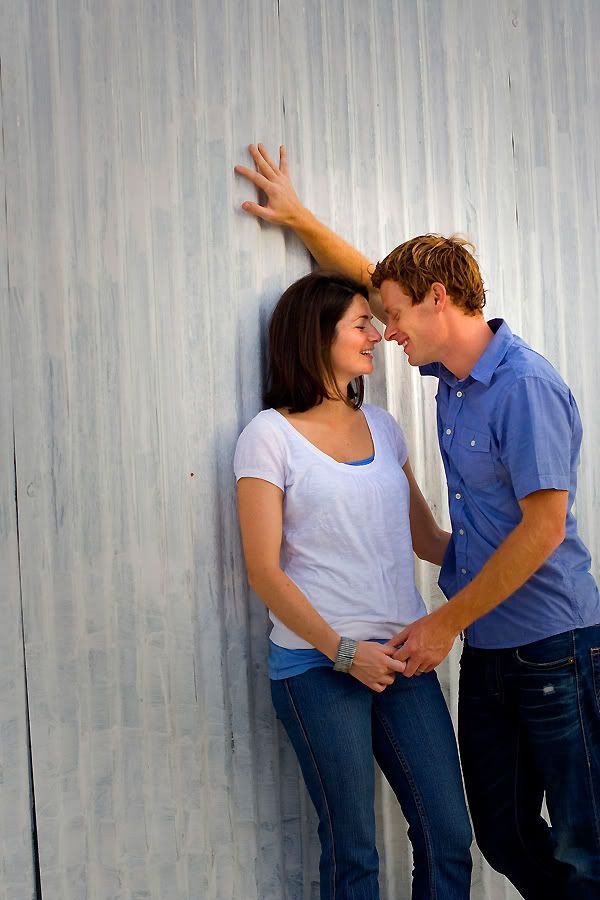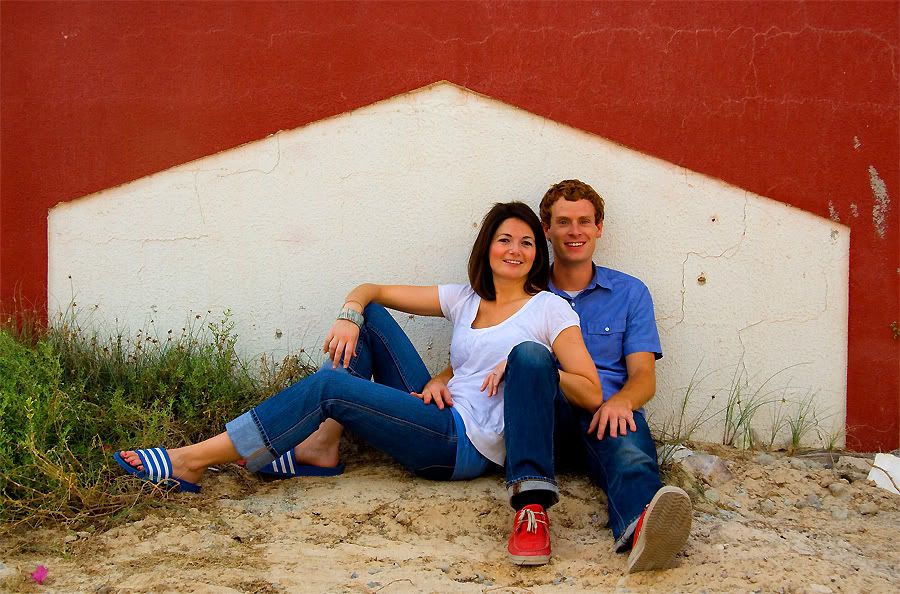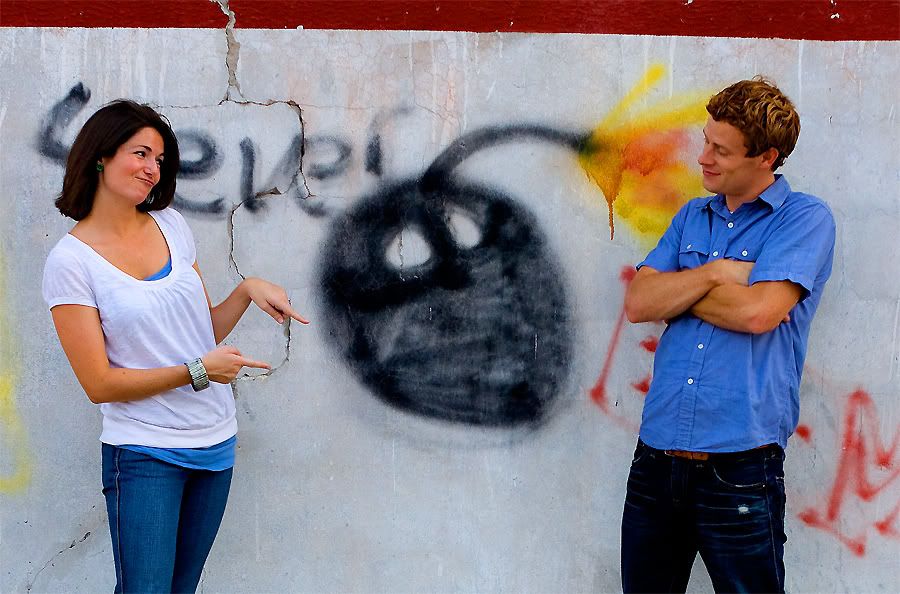 In case you didn't already know, Mike is DA BOMB!!!
After our portrait session we came back to the house and whipped up some tostadas and corn pudding for dinner. The corn pudding was such a hit that I passed on the recipe and Mike and Erin made it back in Kuwait to celebrate Cinco de Mayo! Corn pudding is such an easy dish to make and is a great accompaniment for anything Mexican, or grilled. As Mike would agree, it's even great on its own for breakfast=). I thought I'd share the recipe with our blog readers, because it is oh-so heavenly!!!
Corn Pudding
Ingredients
2 eggs

1 (15.25-ounce) can whole kernel corn, undrained

1 (14.75-ounce) can cream-style corn

1 (4.5-ounce) can diced green chilies

1 (8.5-ounce) box corn muffin mix

1 cup sour cream

1/2 cup butter, melted

1 teaspoon kosher salt

1 teaspoon ground cumin
Preparation
Whisk eggs in a large bowl. Add remaining ingredients and mix well. Pour into a buttered 2-quart casserole or baking dish. Bake at 350 degrees for 1 hour or until set.