Jazlyn had such a good time getting acquainted with her first pumpkin. She patted it gently and looked it up and down...
and up and down... and up and down...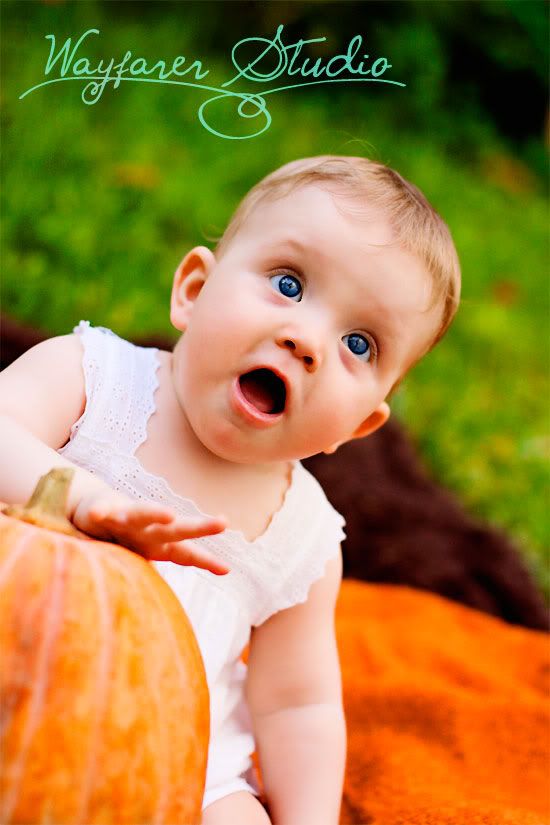 and... then her shoe became far more interesting. I don't blame her- her new shoes are adorable!!!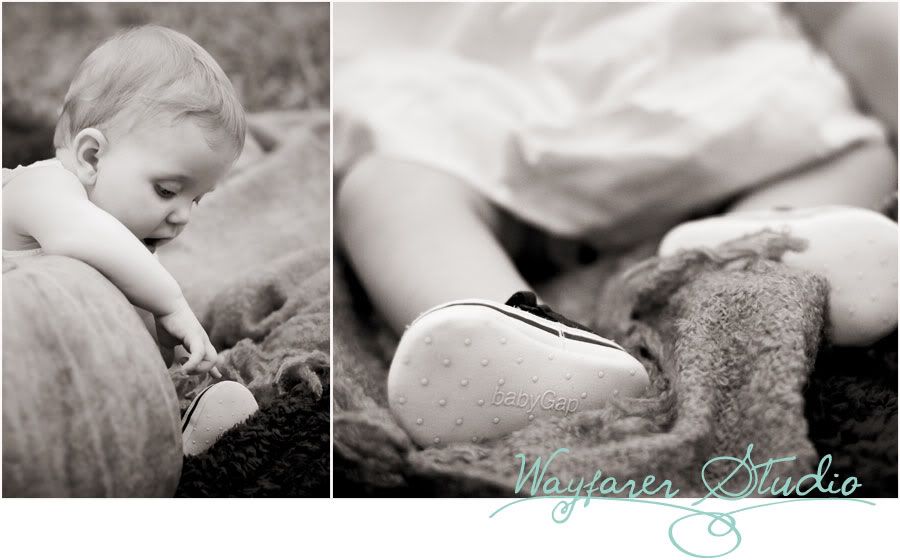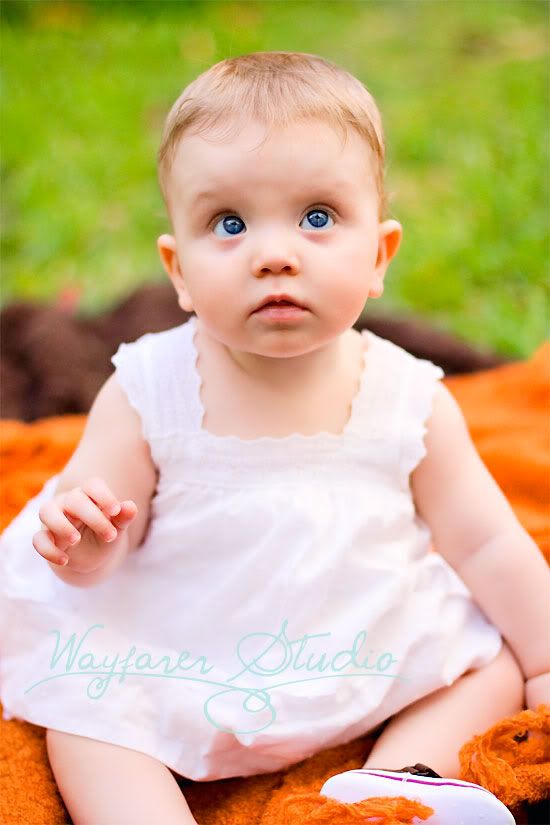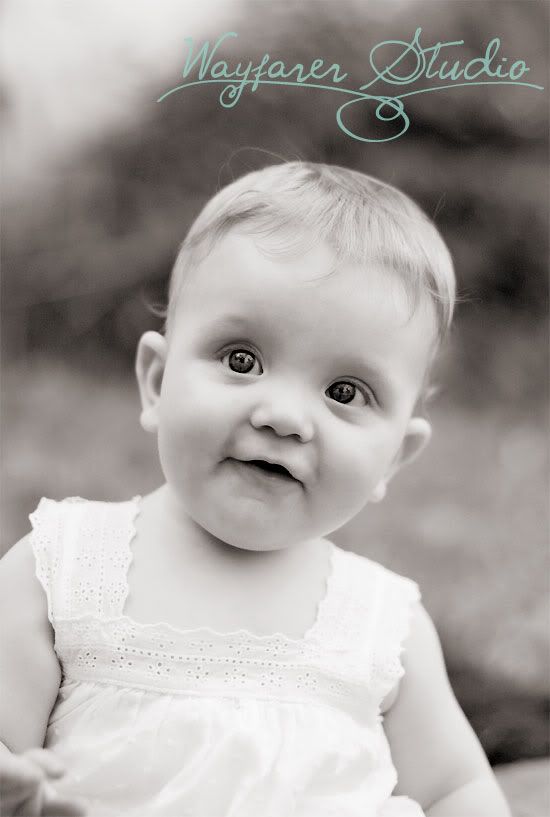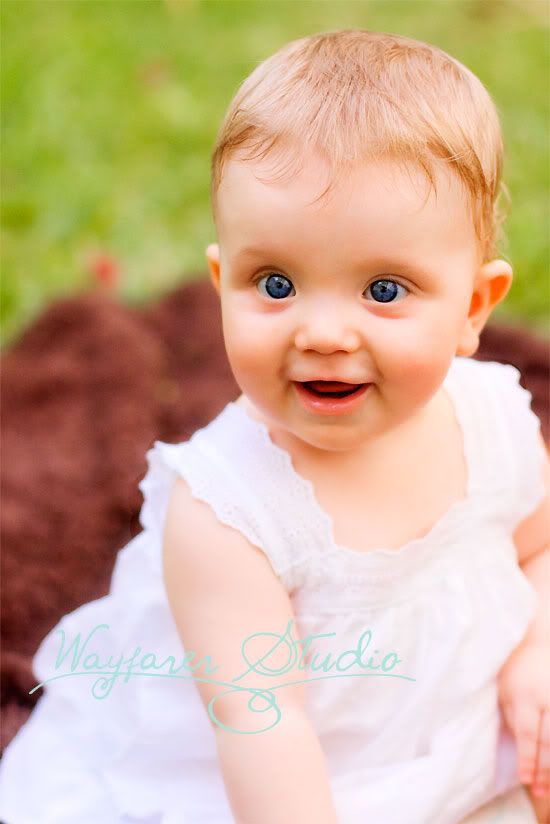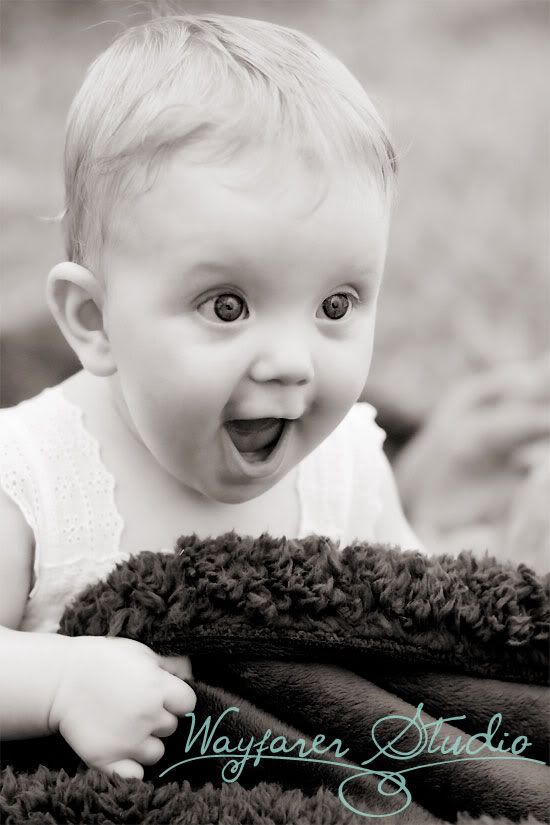 What was better than her shoe? This wonderful fuzzy blanket I brought along! Jazlyn loved it!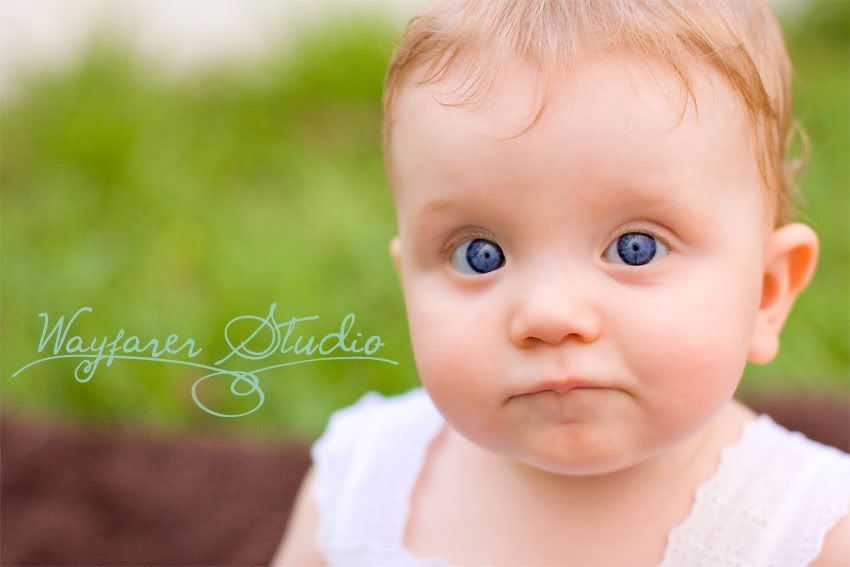 I love this face because it reminds me just how truly incredible genetics are- she looks just like her daddy here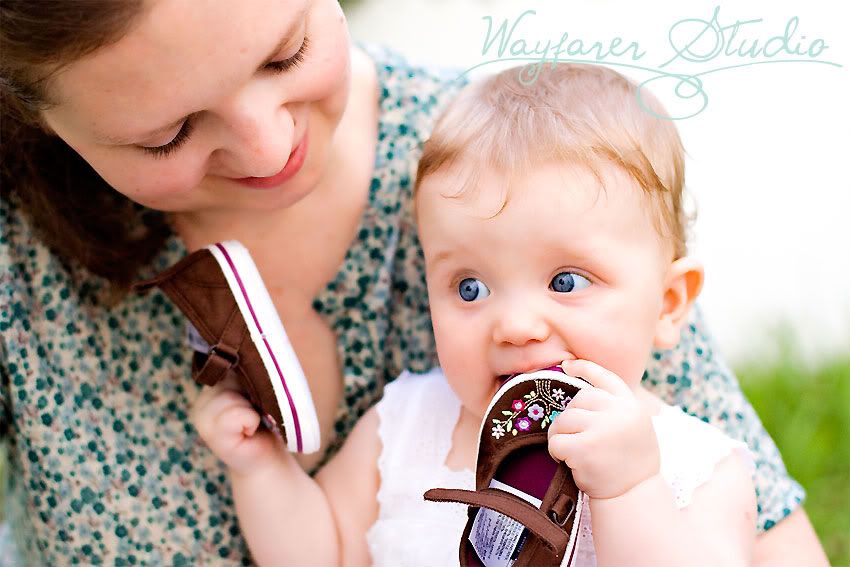 Chewing on her fabulous new shoe... mmmm!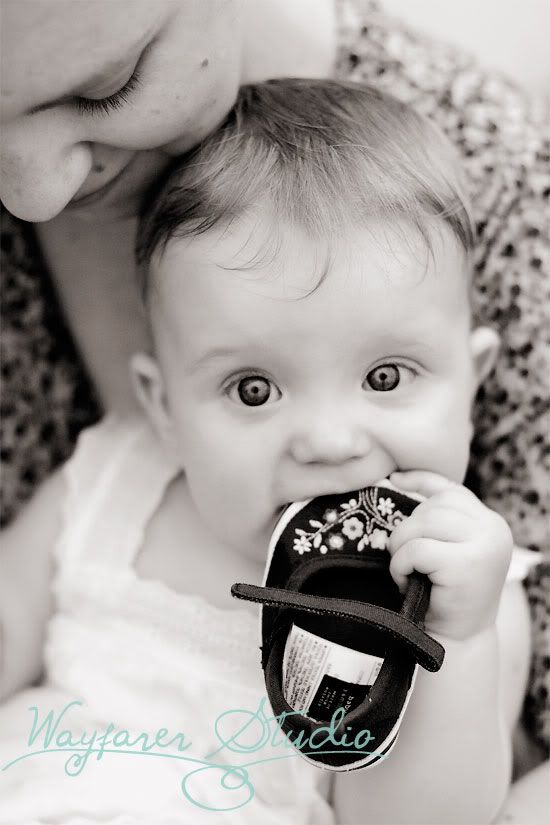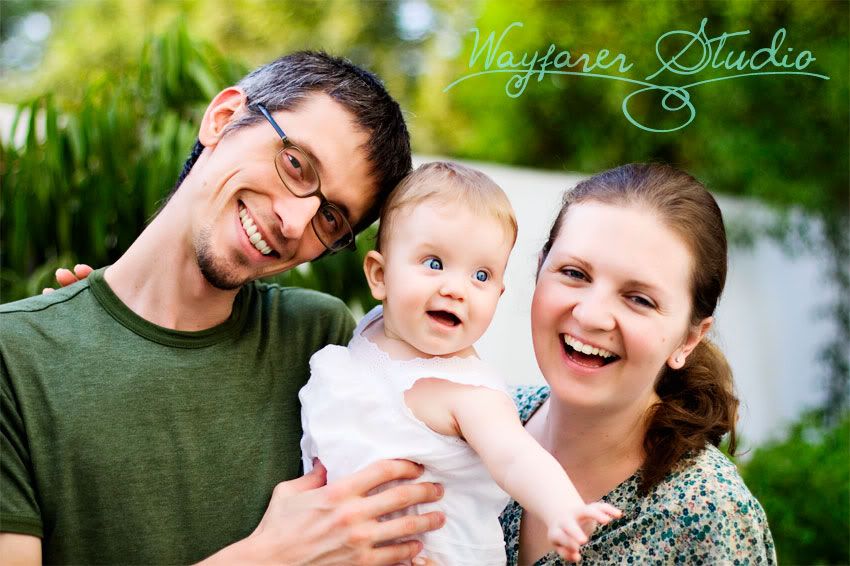 Such a beautiful family!
I decided to save my favorite image for last...