We spent a lovely afternoon with William this past weekend. We brought a pumpkin along to see what he thought of it. He had fun patting the pumpkin, but was far more impressed with the grass...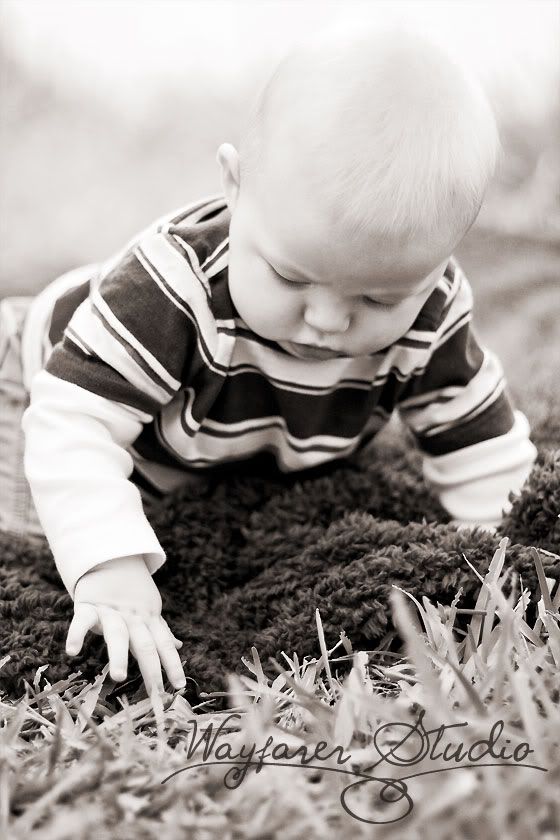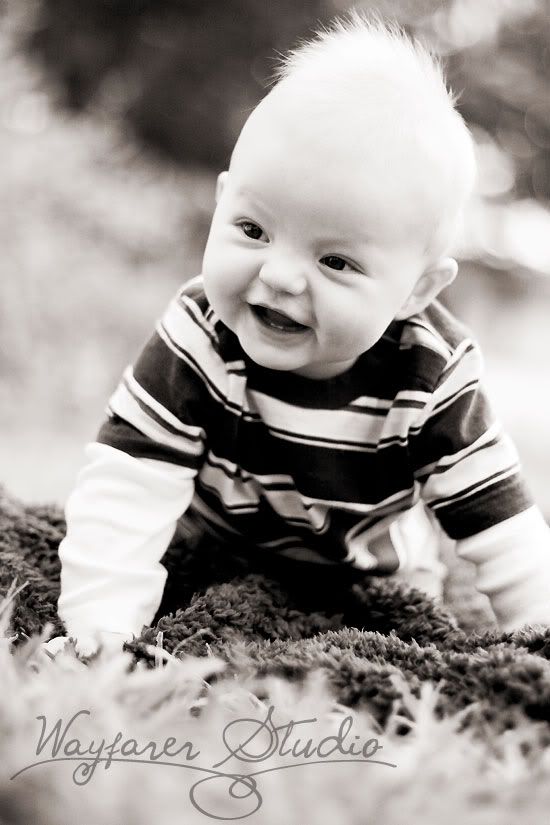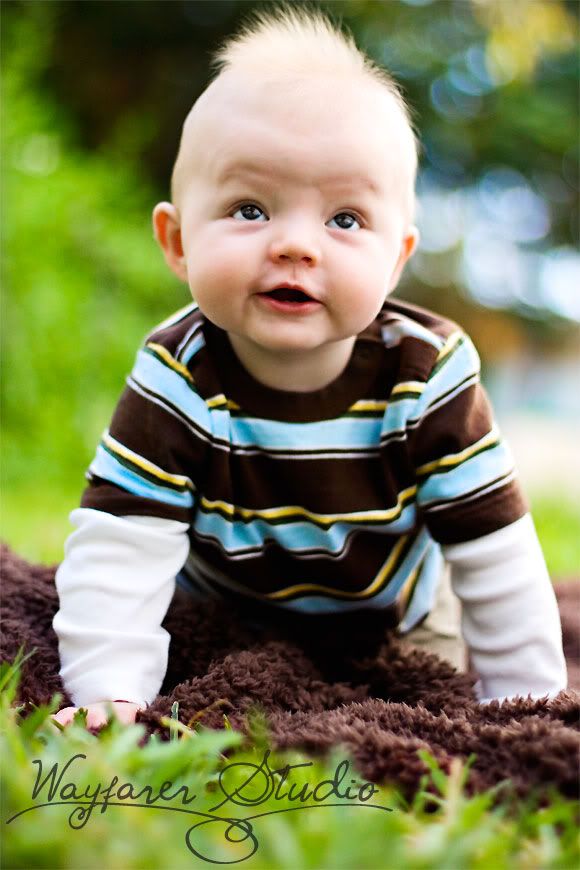 I may have a mild obsession with his adorable fuzzy duck mohawk... =)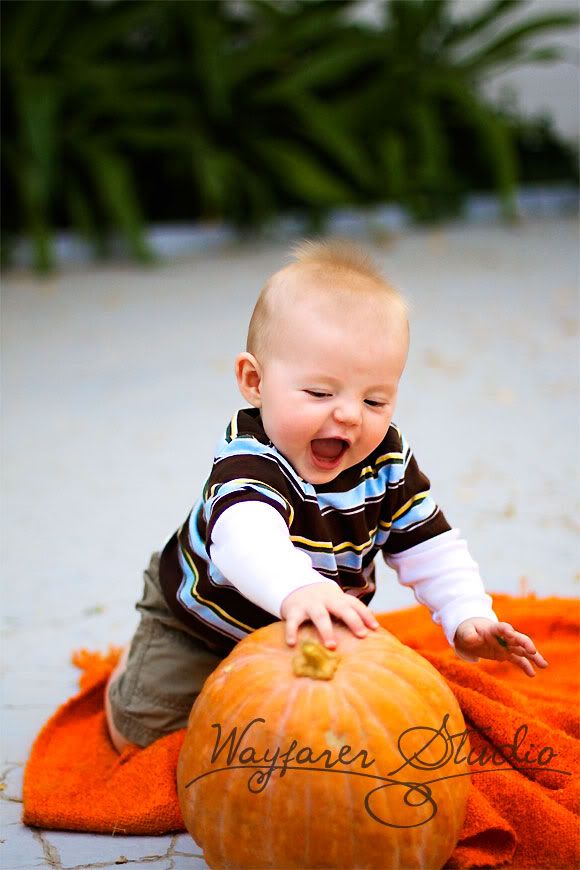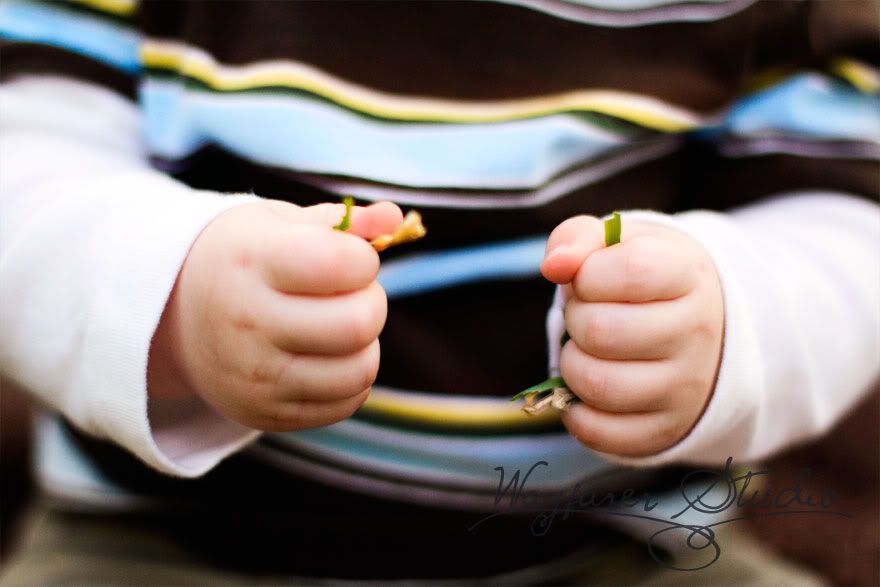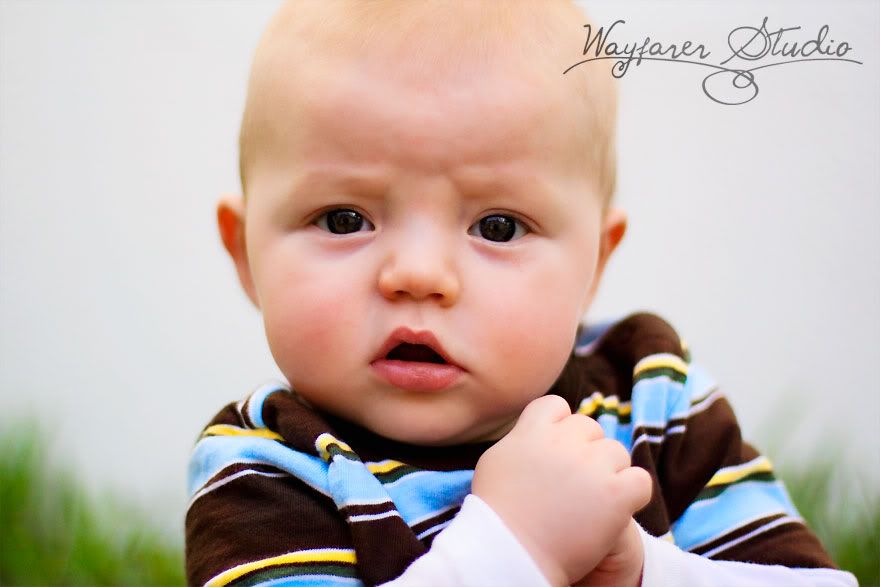 Tough guy muscle flex, complete with Elvis lip =)
Look at those cute little teeth!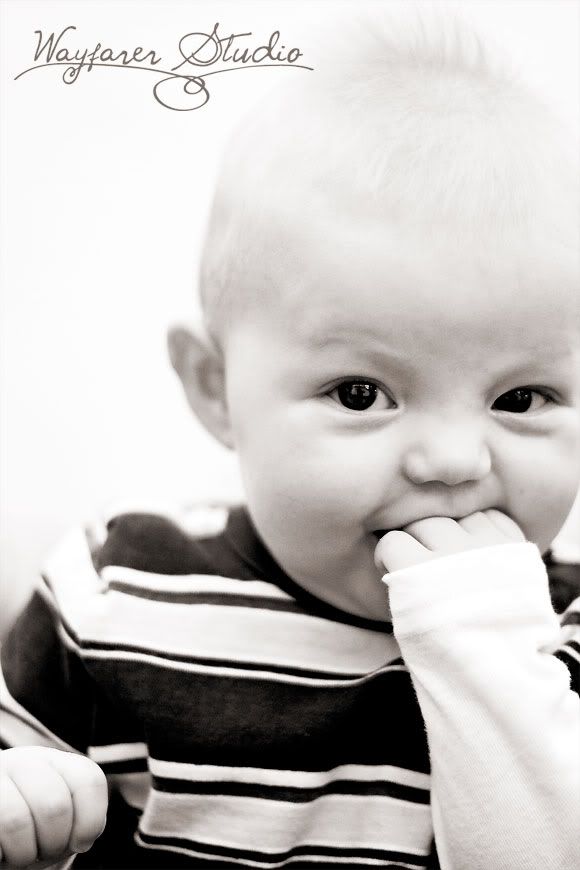 Love the cheeky face