I was
beyond
thrilled to have had the opportunity to take my dear friend,
Robin's
, engagement photos while we were home this summer! Growing up together since 1st grade, Robin and I share
countless memories
, but none are as
precious
to me as our weeks spent at Rockaway Beach. Every summer our families would gather together and share a cozy beachfront house for a week. Rob and I had the greatest beach
adventures
... usually trying to scout out
cute boys
! Good thing we got in so much practice, because Robin has found herself the
perfect
fiance! Neal's kindness and strong character were apparent the first time we met, and I couldn't be more
thrilled
to know my dear friend will be marrying the man of her dreams!
Thank you both, again, for asking me to take your portraits. I loved every minute of the beautiful, sun-drenched evening we spent together! Wishing you
MANY
years of
love
,
laughter
, and
adventure
together!!!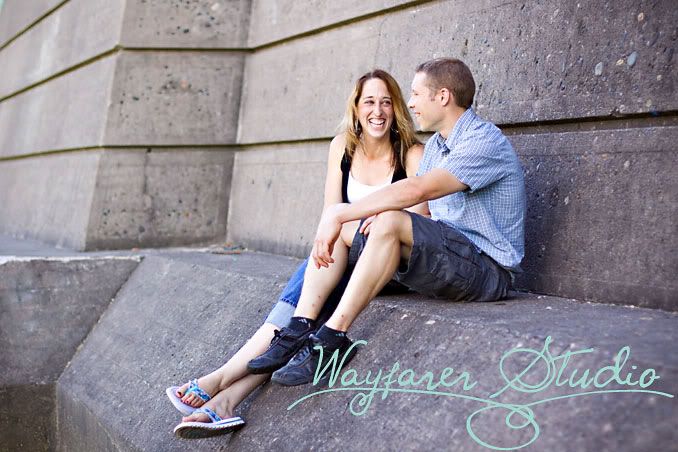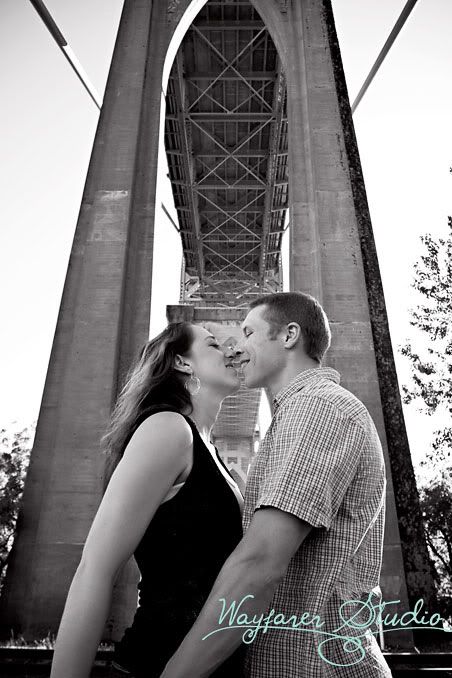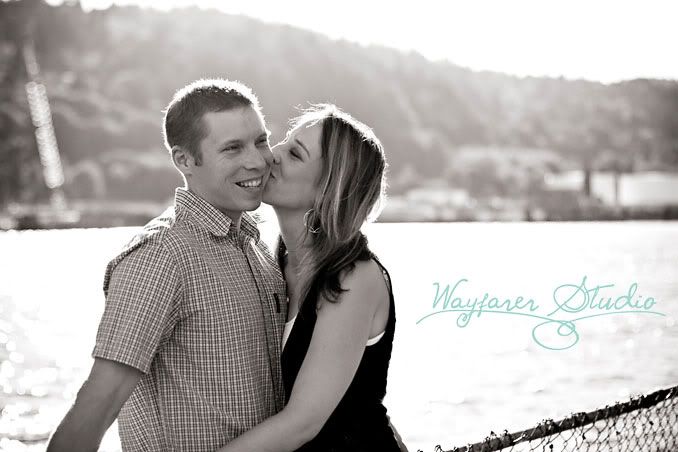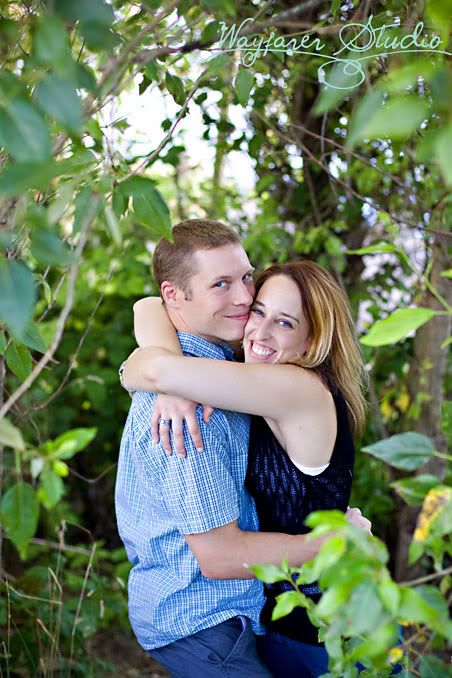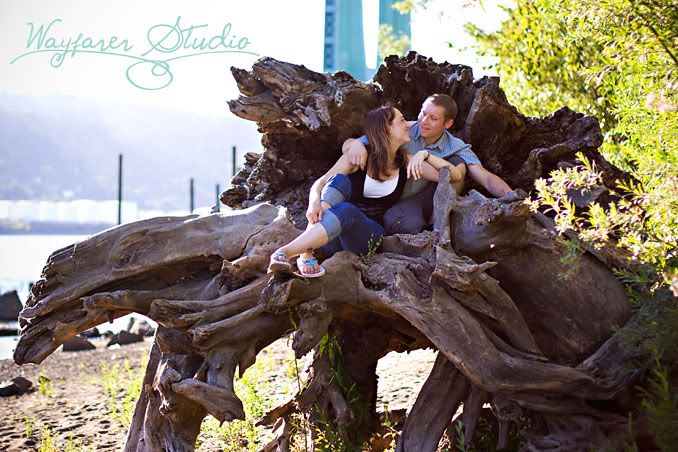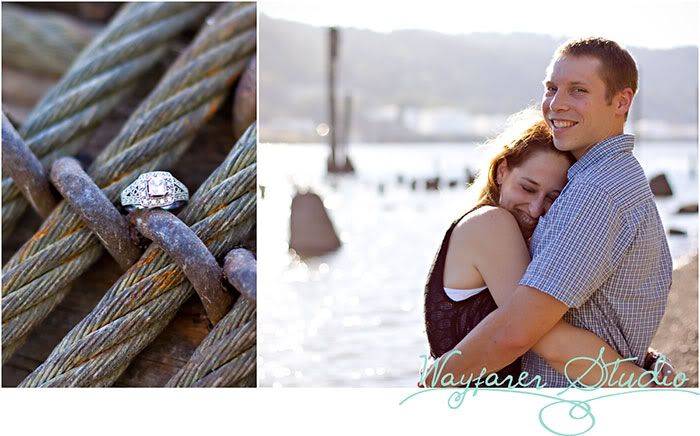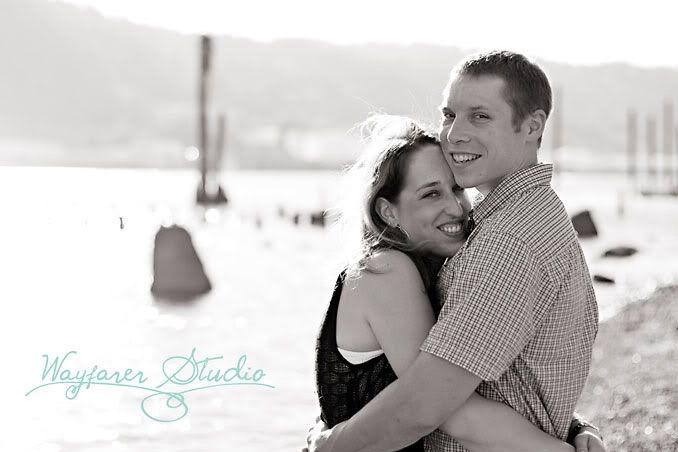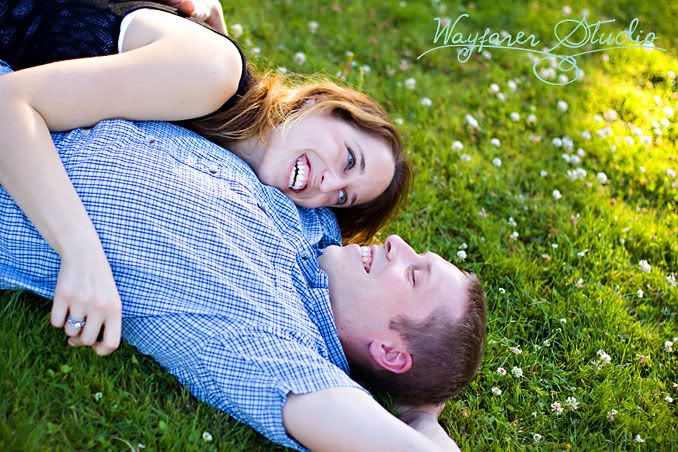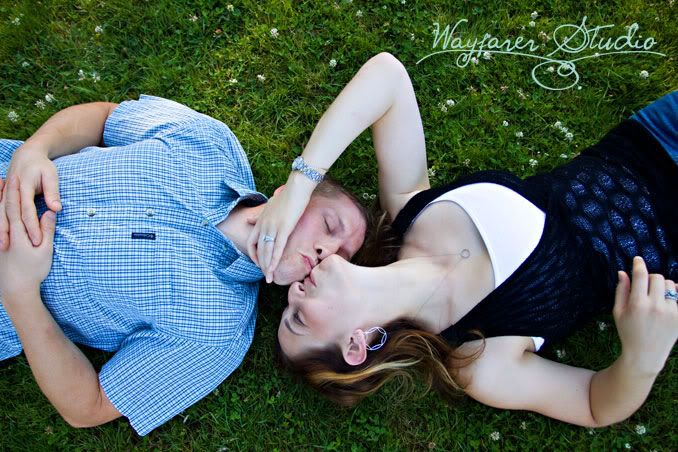 This picture just cracks me up! I suggested they give each other a little smooch, and these two lovebirds didn't let a little awkward positioning get in their way! Yep, these two have what it takes!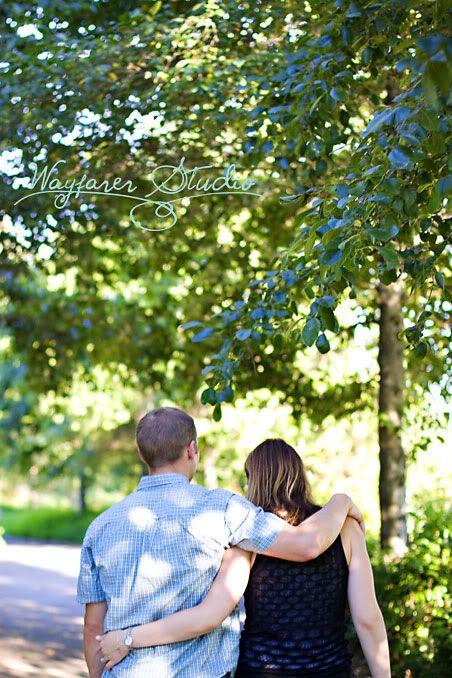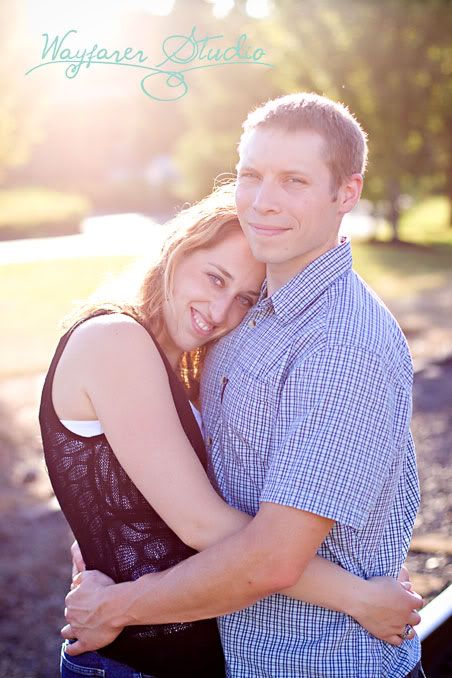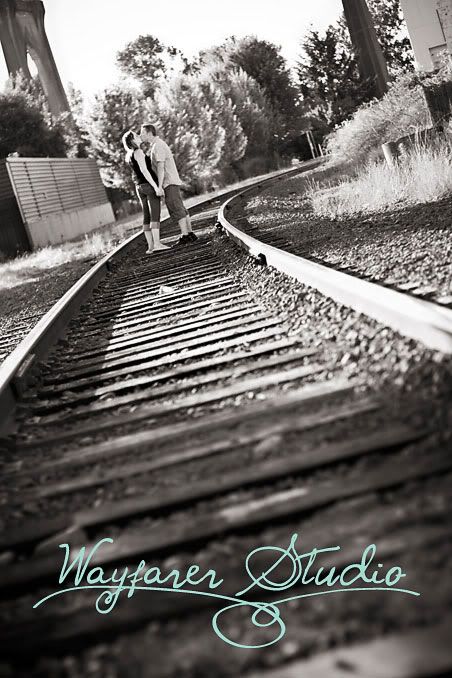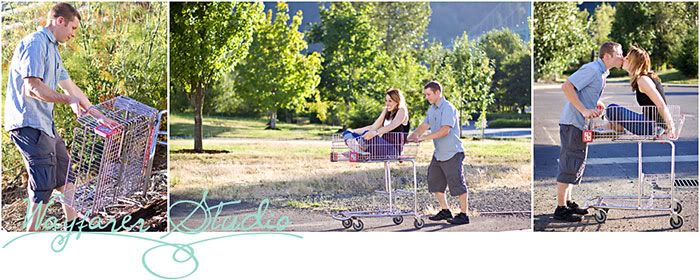 Neal found an old shopping cart... and Robin sweetly went along with our silly idea=)