Aw, Kelli and Adam. I've tried to put this post up on several occasions already, and every time I see these images I turn into a big sappy mush pile. This photo session (which turned into two, thanks to rapidly fading light on the first evening) was a goodbye gift for our friends who left Dubai last summer and moved to Tunisia. Kelli and I taught grade 2 together, and I still miss her terribly! Selfishly, I wish they hadn't left, but I'm so thrilled that they're continuing on such an exciting life adventure together. And, we now have a perfect excuse to visit Tunis!
We attempted to drive out to Bab al Shams for the photo session, but after one wrong turn, we lost so much time getting back on track that we wouldn't have enough light to shoot once we arrived. That scenario is so typical with Dubai roads! So, we decided to head back into town and go to Madinat. In the end, that worked out perfectly! With some pleading and serious puppy eyes, we were able to convince the guard to let us onto the private hotel beach for 20 minutes. After our sandy expedition we enjoyed a delicious dinner together.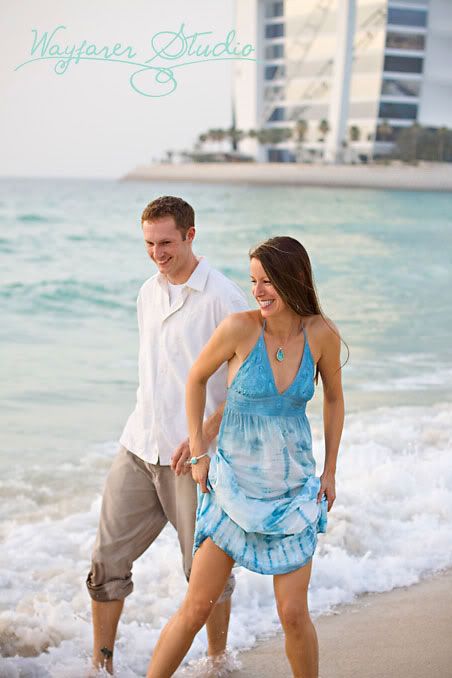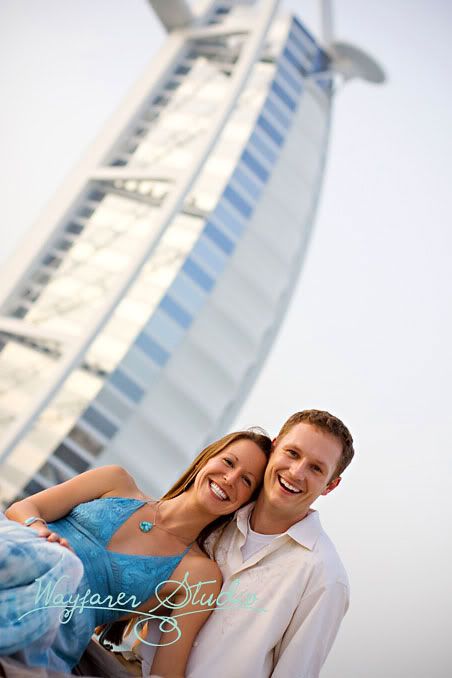 Several days later we made it to Bab al Shams. It was a gorgeous afternoon!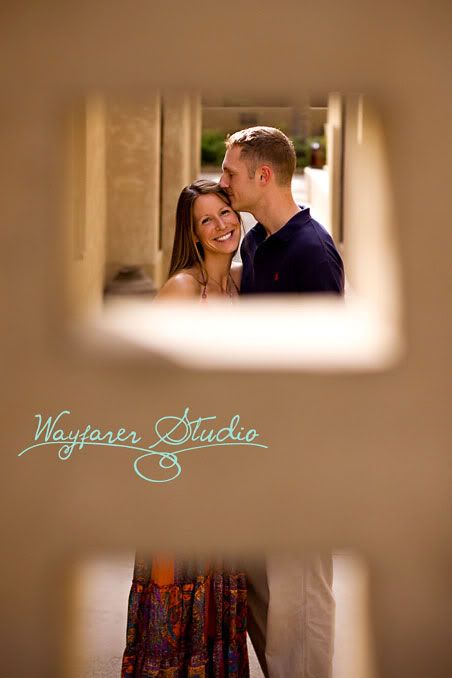 Doesn't Kelli know how to rock those gorgeous flowing dresses?!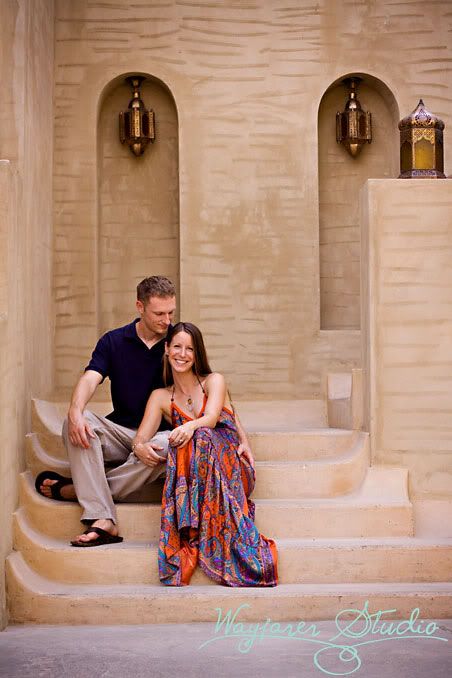 Hehehe... Adam's prized image of the day! He may or may not have been reprimanded by one of the resort's staff...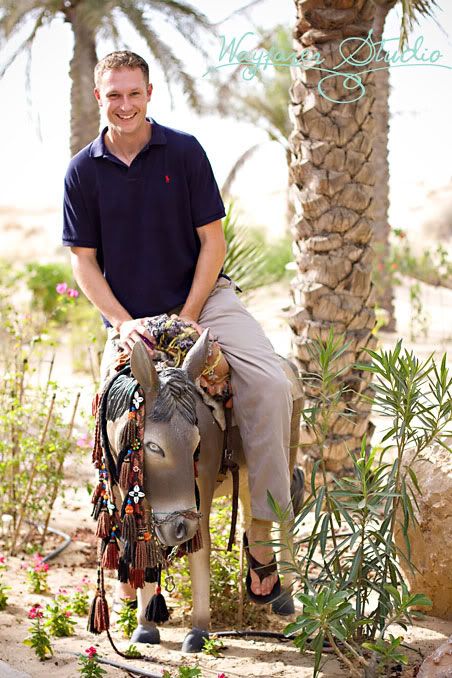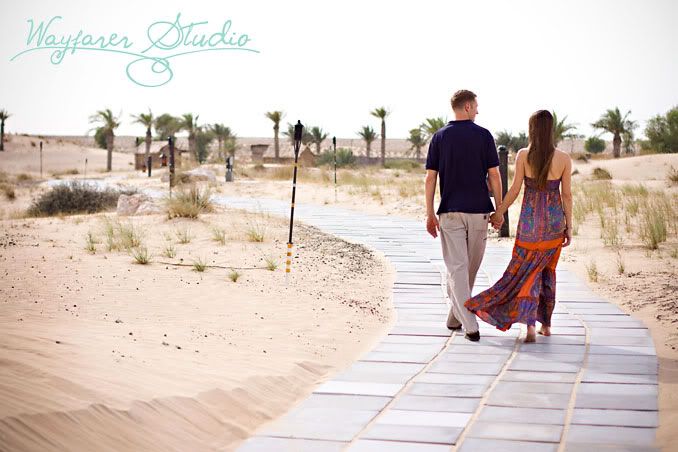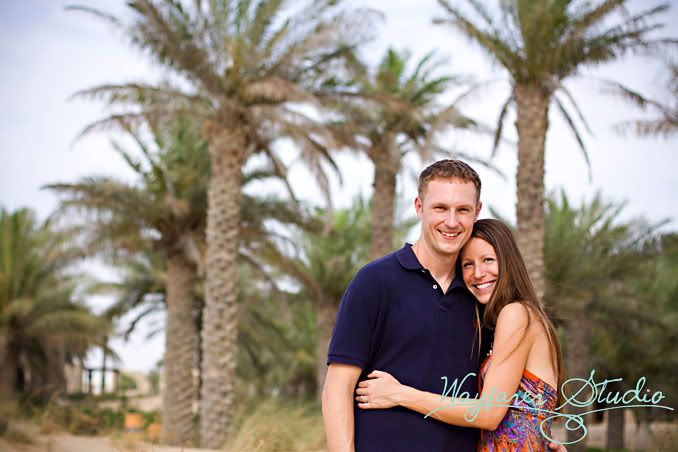 On the way back into town we stopped near some dunes for some images with the couples beloved car, Snowball=)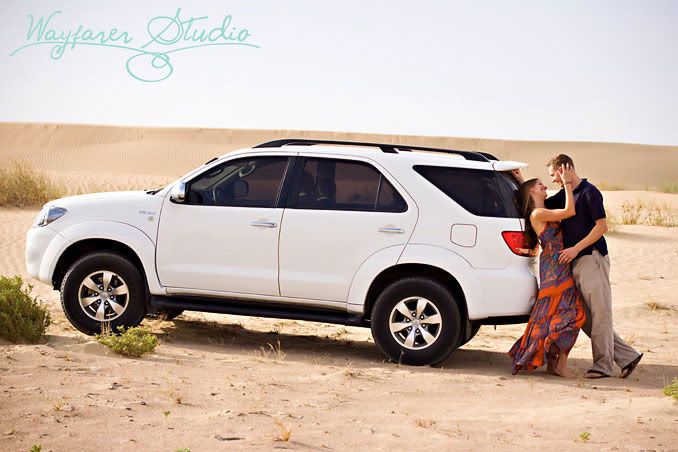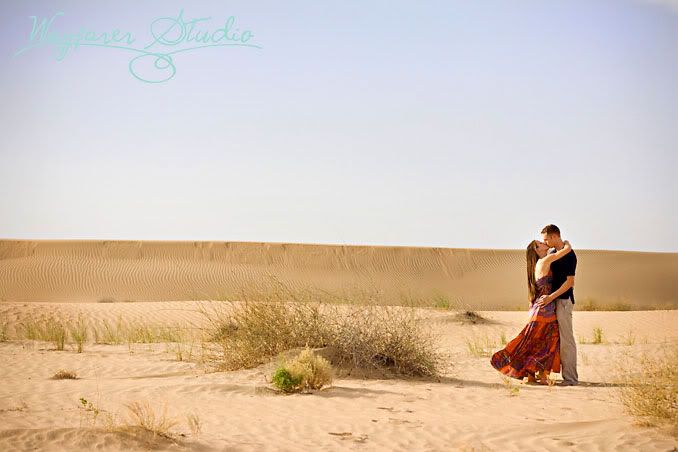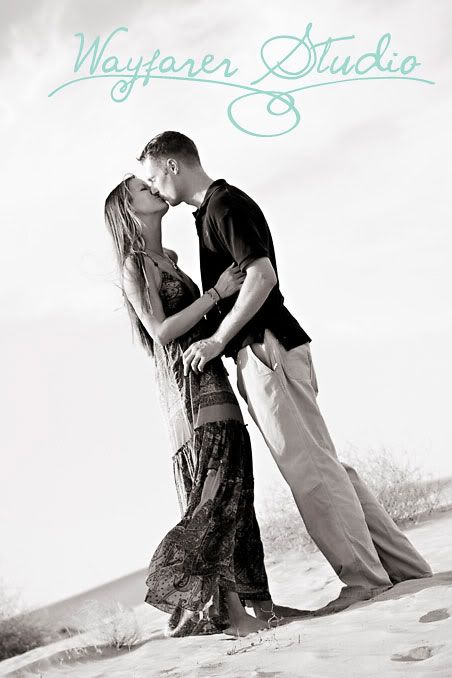 Love and miss you guys to pieces!!!